Downpour Coupon Code: Free Frankenstein Audiobook (Save $16.95)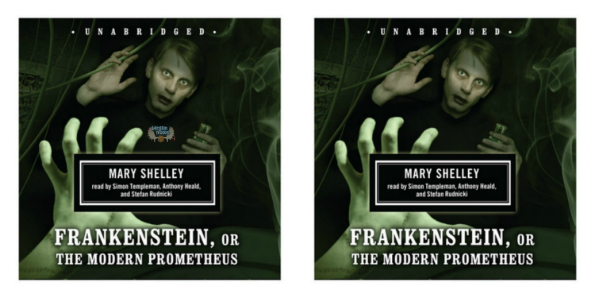 It's alive! It's alive! The deal is alive! Seriously, this deal is live. Get a copy of Mary Shelley's Frankenstein for FREE from Downpour Audiobooks!
Click here to get your copy of Frankenstein @ Downpour.com
Coupon Code: FRANKENFREE
Discount: FREE Copy of Frankenstein
Expiry: Unknown
This is the perfect way to get in to Audiobooks. It's FREE so you aren't going to be out any money on something you may not like. On top of that, it's a classic, so most people are going to like it. Sometimes you see these FREE book deals but it's for a book that only appeals to certain people. Maybe it's a mystery book and you like sci-fi. Frankenstein; or, The Modern Prometheus is a classic for a reason.
Mary Shelley's book is read by Anthony Heald, Stefan Rudnicki and Simon Templeman. Stefan Rudnicki seems like a familiar name to me but I can't figure out where I've heard him before. Regardless, it looks like these guys all have some great books under their belts so they likely do a great job at bringing these books to life. The book is 8 1/2 hours long, which is a good length to start at. Some of these forty hour monsters can be pretty intimidating.
For more deals from Downpour, including a coupon code to get ANY BOOK for $6.95, check out our Downpour Coupon Code page!