Discovery Channel Free iTunes Canada Episodes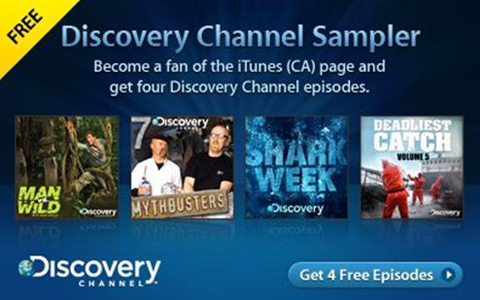 Get 4 episodes of the Discovery Channel's most popular shows free when you become a fan of the iTunes (CA) page
For all science and nature fans, satisfy your curiosity of the world with the Discovery Channel sampler. When you become a fan of iTunes Canada, you can enjoy four free Discovery Channel episodes.
The four show sampler includes episodes from shows including:
Mythbusters
Shark Week
Deadliest Catch
Man vs. Wild
I absolutely love the Discovery Channel. I find the Deadliest Catch a little scary to watch, but I am a big fan of the other three shows.