Dempster's Canada: 1,000 Coupons For Free Bagels (Facebook)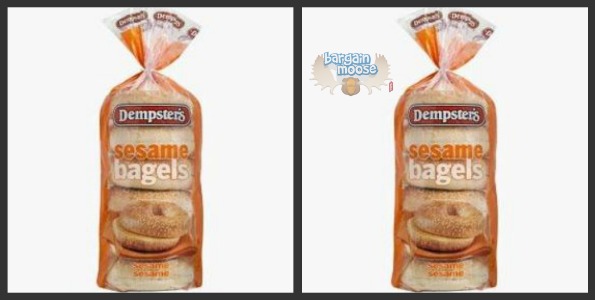 Keep an eye on Dempster's  Facebook Page tomorrow (8th February) between 9 am - 5 pm EST where there will be 1000 free bagel coupons up for grabs. Head over and "like" the page today and be ready for the giveaway tomorrow!
If you don't get one of the free product coupons, you can still get a coupon for $1 off your bagel purchase. The coupons will be given out through a link to websaver.ca.
Dempster's Cinnamon Raisin bagels are a favourite at our house, but I think I'll try the Dempster's Thin multigrain bagels which are only 100 calories per bagel.
This is a great Canadian freebie. Good luck getting your free product coupon! If you see the giveaway starting, please leave a comment below to let everyone know.
Expires: 8th February, 2012