Costco Canada: New Brandsampler Samples For Costco Members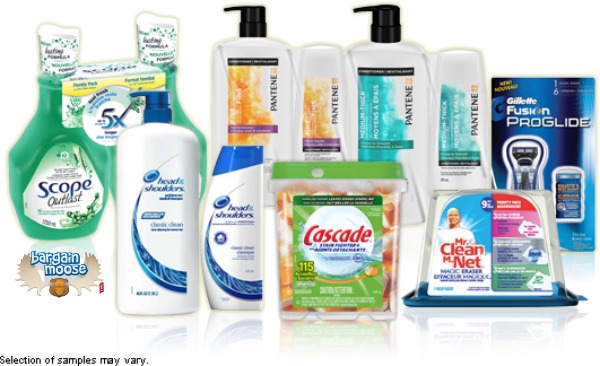 There have been new samples added to the Costco Brandsampler, which is just for Costco members!
When you sign up, you'll have to give your address as well as your Costco membership number. You must be 18 years old and only 1 sample pack will be sent to each mailing address.  This time you don't have to answer any questions about the products you use.
There are some great samples! I ended up with Scope Outlast, Cascade power packs, Gillette Proglide Razor, Mr Clean Magic Eraser and Pantene Shampoo and Conditioner. Love free samples! I got more this round than the last time!
(Expiry Unknown)