Canadian Freebies: Whey Gourmet Sample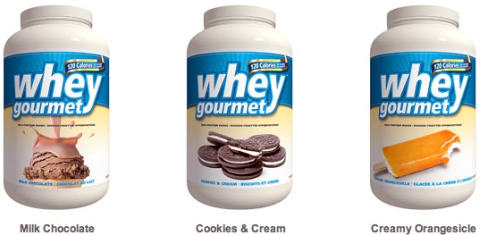 Whey Gourmet is offering a free sample of their protein shake mix, to Canadian residents only! Just visit their website and click on the Free Sample link at the bottom of the page.
I have had several protein powders in my time, and some are just horrible... taste like you are drinking chalk! However, I read some replies about this freebie on other forums and they have had good responses. One woman said her husband really likes this stuff, and another person said that it tastes like they actually try and make it taste good. That sounds promising. My favourite flavour in the past has been Chocolate (yum yum yum) but even that.. some companies can spoil! Whey Gourmet has a creamy orangesicle that looks good though.
Well, here is to seeing what Whey Gourmet can do: I ordered mine!