Canadian Freebies: Uni-Ball Free Super-Ink Pen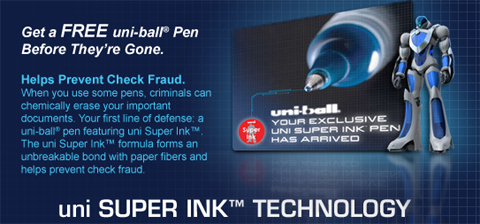 New Canadian freebie: Get your free Uni-Ball Super -Ink pen:
Uni-Ball is giving away 10,000 pens daily starting at 12:00 noon CST. They go quick so hurry to make sure you get yours. Every freebie counts.
Uni-ball pens seem to write smoothly, let me know how well super-ink writes.