Canadian Freebies: Thinsations Samples + Coupon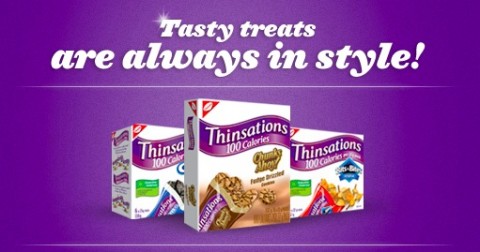 Thinsations is offering 2 free sample packs plus a BOGO free coupon on Facebook, and you don't even have to Like them... but you might want to after this offer. Thinsations are only 100 calories a pack, so you can have your tasty snack guilt free!
I have tried Thinsations before, and some of them are quite nice. I like the cookie like ones best, like Oreos. Have you tried Thinsations before? Which ones do you like?
It says it will take 10 - 14 days for shipping. Can't wait. Will make great snacks at uni!