Canadian Freebies: Tampax Tuesdays (Facebook needed)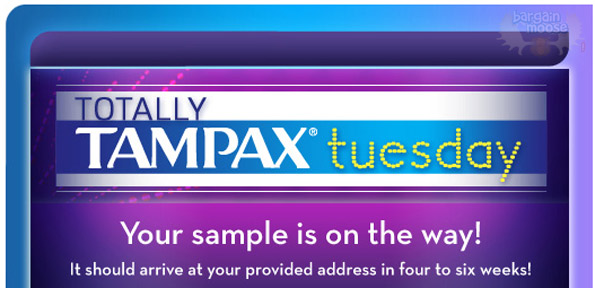 If you'd like a radiant sample pack from Tampax, you can claim one on their Facebook page.
Go to the Tampax Facebook page on the above link, click like. Go to the free samples tab, fill out your details in the form, and claim your freebie!
This freebie only happens on Tampax Tuesdays, and they only have so many free samples to give away each week. If you click through and can't see the form any more, that could mean they've sold out for the week. As I write this, the form is visible and available.
This deal is applicable to Canada and the US.
(Expiry unknown)