Canadian Freebies: Splenda Freebie @ Living Well (Oct 11)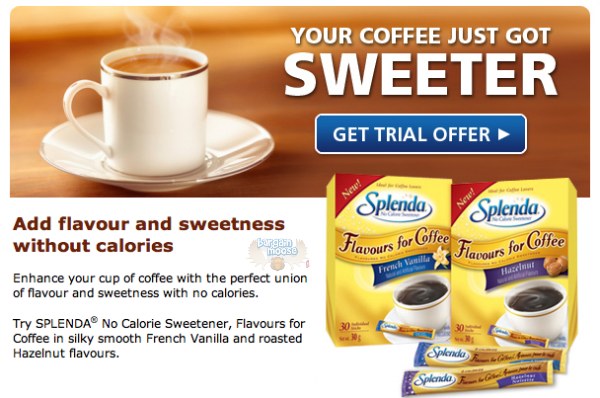 Log in to Living Well on Tuesday, 11th October, 2011 to get your trial offer of SPLENDA No Calorie Sweetener, Flavours for Coffee. Limited quantities are available, they just don't say how limited.
This will be released sometime tomorrow, we don't know when. If a kind Mooser could drop us a line when it is released that would be great.
Also, I know Living Well has had this freebie before, have any of our Moosers received and used the Splenda flavours for coffee? If so what did you think?