Canadian Freebies: Smile Certificate @ Canadian Dental Association
This would be a good freebie for those of you with young kiddies. The Canadian Dental Association is offering you a free Smile Certificate to kids who have lost their first tooth, to celebrate the occasion!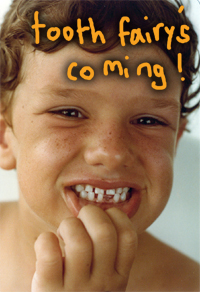 To receive the Smile Certificate send an email to reception@cda-adc.ca that includes the following information:
The child's first name only
Indicate whether the child is a boy or a girl
The date on which the child lost the tooth
Your mailing address
It says that you can also provide this information by telephone at (613) 523-1770 or by fax at (613) 523-7736.
Thanks Allan!