Canadian Freebies: Reusable Safeway Bag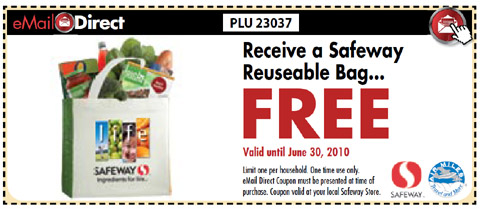 This is a free printable coupon, which you can print out and take with you the next time you go to Safeway Canada.
It entitles you to a free re-usable bag!
Whenever I'm shopping, I usually pay for these and I have a few which I keep in the trunk. But I'm always adding to my collection, and I won't say no to a free one!
(Ends 30th June 2010)