Canadian Freebies: Mario Badescu Free Beauty Products!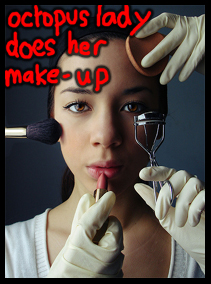 This freebie has been round for a little while, and has been reported as received on other forums. Mario Badescu are a US based company, but they ship these free skincare samples to Canadian addresses for free too.
These are the kind of beauty samples that people are receiving:
- Enzyme Cleansing Gel
- Special Cucumber Lotion
- Eye Cream
- Drying Mask
- Collagen Moisturizer
- Face Scrub
To get some, just fill in the form on their website. It doesn't say anything there about the free products, but they will contact you about these in the near future, so make sure you use a valid email address.
The free beauty products usually come within 2 to 3 weeks, so that's quite fast. Rani over at Wish.ca is quite enamoured with the MarioBadescu products, specifically the "Enzyme Cleanser." Apparently the Mario Badescu skincare products are a favorite of many celebrities!
If you receive these successfully, it would be great to hear what you get!
Thanks for the pic Neverletmego.