Canadian Freebies: L'Oreal Paris Beauty Guide + $30 Worth of Coupons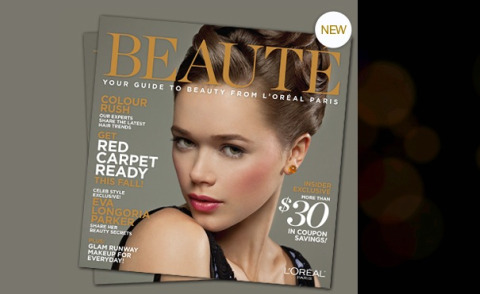 So who all is a fan of L'Oreal? Well you have good reason, L'Oreal has given us another freebie! This time they are offering you their beauty guide, which comes chalked full of coupons, worth over $30!
The magazine, Beaute, will be delivered the week of September 20, 2010.
A good freebie for a nice read, learn the newest make-up tips, and get a lot of coupons!
I have never used L'Oreal products before. Do you?