Canadian Freebies: Kashi Cereal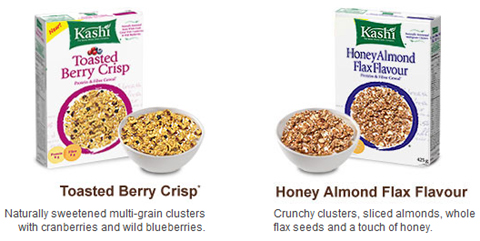 It's back! Kashi has offered free samples a few times in the past, and Jennifer has just emailed me to say that it is active again!
When you go to the website, a little graphic should load in the middle of the page, just click the "get free cereal" link when it loads.
You can choose from Toasted Berry Crisp or Honey Almond Flax flavor… or you can take a huge gamble and let them send you the flavor of their choice!!
I think the berry one sounds nice!