Canadian Freebies: Honey Nut All-Bran Bar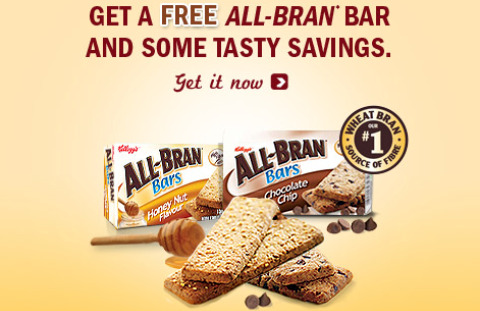 The makers of All-Bran have set out to convince the world that fibre is tasty!
*crickets*
But for those of you who need or like your fibre, this is a nice freebie. Get a free honey nut All-Bran Bar and a coupon for 50 cents off a box of All-Bran Bars.
I have actually tried these bars, and they aren't bad. Personally if they put some coconut, chocolate and raspberries in them, and then chocolate coated them I would be a bigger fan, but that might defeat the healthy part. :-D
Your sample will take about 4 - 6 weeks to arrive. Hopefully the postman doesn't get the munchies.