Canadian Freebies: Free Yves Rocher Calendar 2009
This seems to be the time of the season when many companies start giving out free promotional calendars for next year.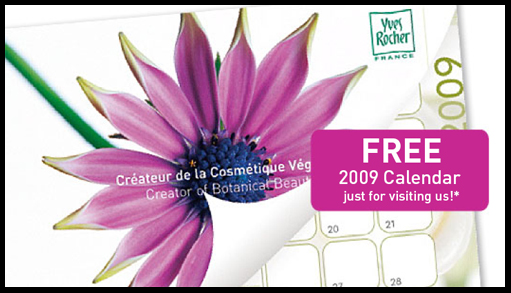 Last year, I received 3 or 4 free calendars from various companies. This one is from Yves Rocher Canada. All you have to do is print out the free as well.
I've no idea what it looks like inside, I haven't collected mine yet.
- Anna