Canadian Freebies: Free Taste Test Kit (For Dogs & Cats In BC!)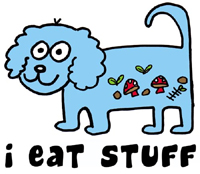 Here's another great Canadian freebie for those of you with cats or dogs. You can order a free taste test kit from dogsbreakfast.ca. You select either dog food or cat food and they send you out a free sample.
This is quite a restrictive freebie in terms of locations, in that it is only open to those of you in Chilliwack, Cultus Lake, Rosedale, Ryder Lake, Langley, Aldergrove and Fort Langley areas in British Columbia, Canada.
Thanks to jelene.