Canadian Freebies: Free Pedometer!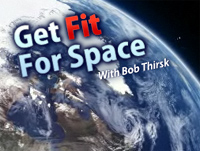 The Canadian Space Agency are giving away free pedometers to Canadians!! You have to register on their "Get Fit For Space Challenge."
The page took a while to load, it was a bit slow, but bear with it. Once it loads, it's quite graphics heavy, but should only take you a minute or two to order your free pedometer. Click the login link at the top right when it works, and click register.