Canadian Freebies: Free Nestle Tollhouse chocolate morsels!
To get a free bag of Nestle Toll House Chocolate Morsels, just give them a call on 1-866-399-1106. You have to leave your personal details, and they will then send you out your free stuff!!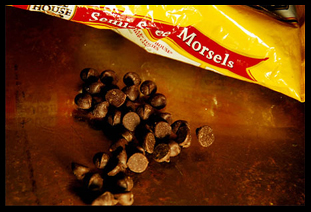 It does say one per household, and I've been told that if you abuse it and try and get more than 1, you won't get any at all! Well, fair's fair!
These choccies are great for baking yummy chocolate cakes!! I haven't made a chocolate cake in a few months… usually when I do, it's scoffed within a few hours! (And not by me)
Who would say no to free chocolate!
- Anna