Canadian Freebies: Free Lean Cuisine Coupon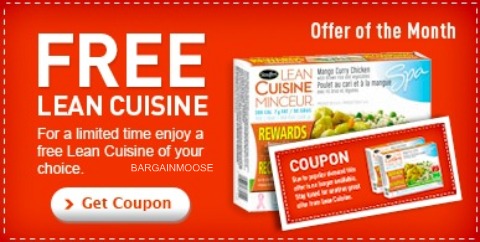 If you like Lean Cuisine on Facebook you will get a coupon for a free Lean Cuisine! This coupon expires soon (mine expires on the 9th) so I suggest you get it quick and maybe drop by the grocery store on your way home from work this week. It will be personalized, so have your name on it, and is printable.
Just click 'Like' and you will be redirected to your free coupon. Anyone have any Lean Cuisine favourites? I use to get these when I lived on my own, sadly I liked the mac & c best!