Canadian Freebies: Free Internet Safety Kit!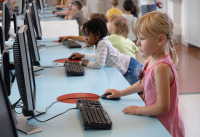 I think this is a good freebie for those of you with fairly young kids who use the internet in your home. It's a free safety kit which tells you ways to keep your kids safer online.
The Canadian provinces are in the drop down list. This freebie is for the US and Canada freebie lovers!