Canadian Freebies: Calcia Trial Kit!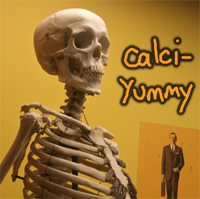 Quick freebie post: Calcia.com is offering us a free Calcia 400 trial kit. They are free calcium supplements, in easy to take tablet form.
Click here to order your Canadian freebies from Calcia.com!
It should take 3 to 6 weeks to arrive.
I don't take any supplements or vitamins, do you? As you get older, I guess calcium supplements would be good for your bones. :)
Thanks woodleywonderworks!