Canadian Freebies: AVG Internet Security 2014 (1 Year, 1 PC)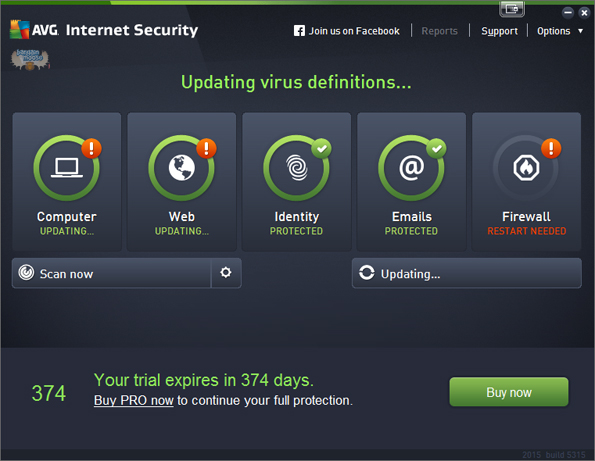 AVG Internet Security is a popular piece of software from AVG.com, and they're currently selling the 2015 range. However, you can get a free license key which is good for one PC for a one year subscription. Here's how to get it:
The above links are for the 2014 installer but they will automatically assign you with a free license key for the 2015 version – worth $59.99! I've just done this on my computer myself, so I will walk through it with you.
When you click the above links, you will get a popup asking you to download the software. That's a legit download from AVG.com, so just hit save and save it to your computer. Once that is done, just go through with the installation process. First off, you get a message that you have an outdated version, so it gets the newest version for you. Choose your language, accept the T&Cs, it creates a license key on your screen, so copy that to your clipboard just in case. Go through with the express install, and finish the process.
The above image is the screenshot of the product loading up when I had finished the install. As you can see, a free trial… mine said 374 more days!
There you have it: some nice free internet security software for your PC that is good for the next year!
AVG Internet Security has a ton of good features, such as blocking viruses, spyware and malware, as well as things like an enhanced firewall and a link scanner as you browse. It's a very popular product so this is a super freebie.
(Expiry unknown)