Canadian Freebie: Green Tea HP Samples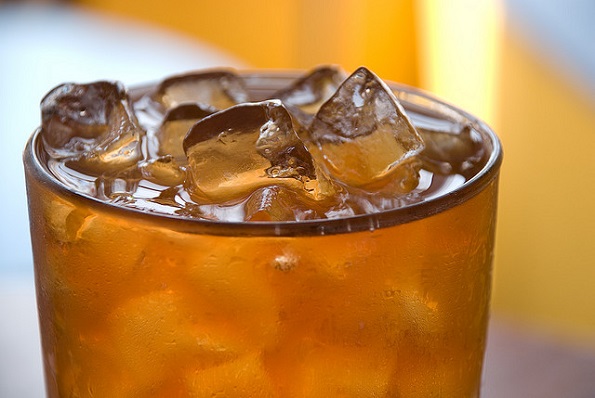 I love freebies! It is even better when amazing companies are willing to send them right to my door. Right now, you can grab a free sample of Green Tea HP. Fill out the form, and your sample that pours and mixes with any cold water will soon be on its way.
In the summer months, I am much more prone to drink higher calorie drinks. I find it so much more tempting to grab an icy cold sweet beverage when it is hot outside. I grabbed this portable, low-calorie healthy freebie for myself for the upcoming summer months. This healthy tea mixes in with any cold water for a refreshing beverage on the go.
Getting this freebie is simple. Click on the link and you will be taken to an information form. Enter in your mailing info and your e-mail. There is also a comments section, which you could leave blank. I wrote that I could not wait to try the tea in that box. Make sure to input the correct code to prove you are not a robot at the very end. Once you hit submit, the form just says your request will be given to the owner of the store. I did not receive a confirmation e-mail confirmation for this freebie.
Green Tea HP is promoting itself as a healthy option to replace high-calorie soda and coffee drinks. These teas are in a small dissolvable pack, and you simply add them to water for your drink. Your tea is then portable and single serving, making it easier to help you achieve any wellness goals you may have. This seems like it is particularly a good option for those of you who like to drink syrupy sweet Nestea or other cold sweet drinks.
Green Tea HP does not specify what our sample will include, but this worldwide company has many flavours to choose. There are several different lines of teas and flavours. An interesting looking cream line includes flavours such as banana, coconut, orange, key lime and more. I wonder how they would taste blended with ice. I am also eyeing the Mocha product line, as I am a coffee addict. There are flavours such as vanilla cappuccino and mocha that would be a good substitute to my morning Keurig coffee. They also have a beauty line, a muscle line, a caffeine free line, and the original green tea product line, which are all fruit flavours. With so many choices, I am sure to find an awesome flavour that will be a great cold drink on a hot summer day. I cannot wait for my freebie to arrive.
Image Credit: Pen Waggener
(Expiry: Unknown)