Canadian Freebie: Get an Air Wick Life Scents & More Free With Rebate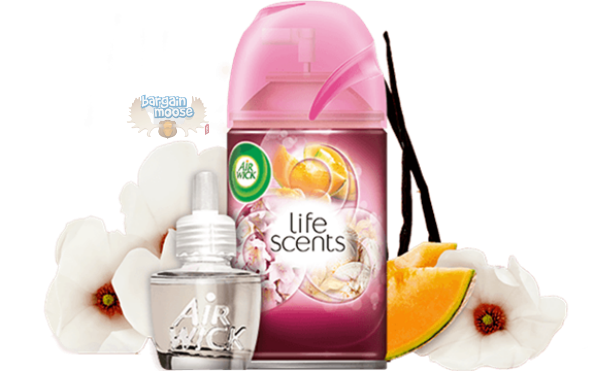 We've got a nice little freebie for those of you who want to keep your home smelling fresh after you do all that spring cleaning in the next few months! Simply buy the product and then send in the rebate form to get reimbursed.
Head over to your local grocery store, Walmart or other store that has Air Wick products and buy either the Air Wick Freshmatic Life Scents product or the Scented Oils Life Scents product. Mail in your completed rebate by July 15th, 2015 and the company will reimburse you up to $15.95. That $15.95 includes the cost of the product, the taxes and the postage to send your rebate in.
There is only one freebie allowed per household and you must live in Canada. You'll have to also send in your receipt and your UPC to prove you bought the product. Six to eight weeks later, your rebate will be delivered in the mail.
If you are an air freshener user, you will be interested to know that one refill of the freshmatic canisters eliminates 55 aerosol cans!
I found this offer on Air Wick's Facebook page, and I also was delighted to find a few more. If you are a Costco shopper, simply purchase the Air Wick Freshmatic refills and then send in this rebate form to get a free gadget sent to you by mail. If candles are more along your lines, purchase an Air Wick Good to be Home candle and you receive a rebate after sending in this rebate form.
The candle one expires in three days, so you'll want to make your purchases soon. In this instance you'll be rebated with up to $9.70 for your costs. I don't see anywhere that you can't get all three, so enjoy these freebies!
I particularly like the new scents they have as I'm not one for perfumey flowery type scents. I like baking cookies and the berry picking scents, they sound divine!
(Expiry: varies)