Canadian Freebie: Free Sample Of A. Vogel Bambu Coffee Substitute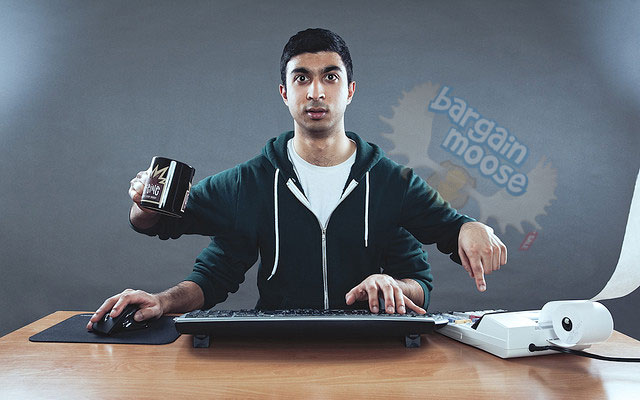 Every once in a while, A. Vogel gives away samples of their products for absolutely free and right now, you can get a free sample of their Bambu coffee substitute.
Only 5000 samples are being given away and there is no telling when they might hit that number, so grab your sample quick!I am a complete caffeine addict, or more specifically a coffee addict. So much so that I very often get intense cravings for a cup of coffee in the evening and while many people I know can easily have a cup and go to sleep, my cut off time is about 4-5pm. If I have a cup any later than that, than forget it, I'll be Candy Crushing it until 2am while my hubby snoozes peacefully away next to me.
Now, I have never tried Bambu but it sure looks like an interesting product. According to A. Vogel's product description, it tastes just like coffee but is 100% natural and is entirely caffeine free -- sounds like my cup of coffee right there for when the craving kicks in a little too late!
In terms of ingredients, all it's made of is: chicory, wheat, barley, acorns and figs. It's certainly a very interesting mix and one I'm curious to try.
Since it's caffeine free, it would also be great for pregnant women to enjoy or even anyone suffering from any kind of stomach issues. Even kids could have it to be "just like mommy and daddy". :P
Samples are great but if you need something with caffeine to get you through the day, then make sure to grab the new Smartsource printable coupon that we just posted. Present it at any grocery store to get a $3 discount on 2 or more boxes of 6 or 12 Van Houtte or Timothy's K-Cups. It can also be used to save on a bag of ground coffee by the same brands as long as it weighs over 300g.
(Image Credit: Ryan Ritchie)
(Expiry: 31st August 2015)