Canadian Freebie: Calcia Calcium Trial Kit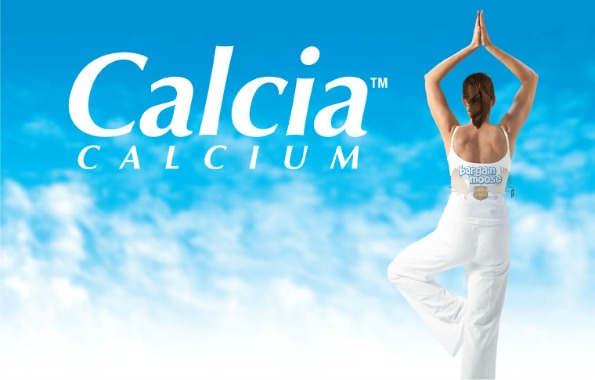 As someone who is not particularly a big fan of dairy, I was excited when I came across this fantastic freebie!
If you're like me, and have to consciously make sure you're getting enough calcium, it is a good idea to add a supplement to your daily routine. We all know how important calcium is for our bones and teeth, but I had absolutely no idea of all the other benefits until I started researching it!
Calcium Benefits:
Calcium is crucial for heart functions, blood pressure regulation, nerve transmissions, muscle contraction and blood clotting (to name a few).
Recent studies have shown that  people who got more calcium were able to lose more weight and fat than others eating the same number of calories.
Why should you try Calcia?
It is available in three delicious flavours - orange, lemon and spearmint
You can either chew or swallow these tablets
Has been clinically proven to prevent and treat osteoporosis
Has the highest content of calcium and Vitamin D in a chewable tablet
This free sample is available for Canadian residents that are above the age of majority. Limit of one per household; please allow a few weeks for delivery.
Expiry: While supplies last.