Canadian Freebies: Brandsampler New Samples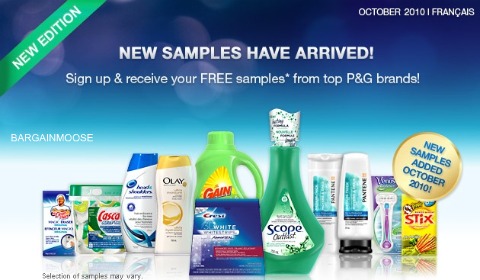 Wanted to drop you a quick note to go to Brandsaver.ca to pick up your free samples! I just got the email today that they released a new batch!
I was able to select some Olay Bodywash, Gain detergent, Cascade, a Magic Eraser, and Crest Whitestrips. Let me know what you get.
We have found you get the best results if you 'don't use' any of these products regularly.