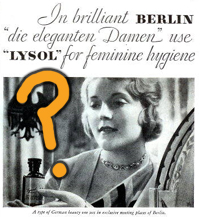 Do you want a full bottle of Lysol Power toilet bowl cleaner for free? Click here to fill in the details on this Lysol web page to claim your free coupon.
It might take 4-6 weeks before they deliver the coupon. But then you should be able to claim your free stuff at your local supermarket or grocery store. It says the retail value of the Lysol is $2.99, but it looks like if you present the coupon, you'll just have to pay the taxes. Sadly this great freebie only applies to those of you in sunny Calgary.
Coupon expires on the 31st of August 2009!
Thanks mrbill!