Burger King Canada Breakfast Is On the King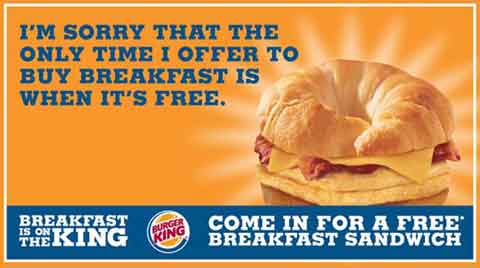 February 5, 2010, free Breakfast Sandwich at Burger King, even when you buy nothing!
No purchase necessary, on Friday, February 5, 2010, during breakfast hours each customer can get a breakfast sandwich free.  You can have your choice of any of their breakfast sandwiches (except Enormous Omelette Sandwich).
Thanks Jessica for this delicious heads up.