Boutika.ca Free Earrings (Pay Shipping)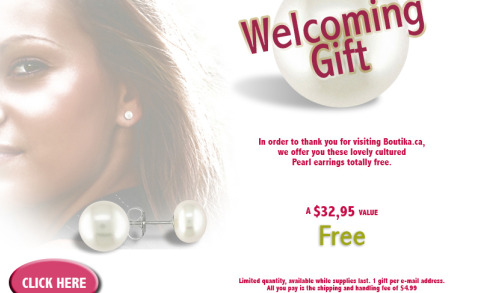 Salomon from Boutika.ca dropped me a line to tell me about a freebie giveaway on his site, so I thought I would pass on the info. They are giving away a free set of pearl earrings, and you only have to pay the $4.99 shipping fee to receive them.
The earrings are supposed to be worth $32.95, so not a bad freebie. With the freebie, you also get a free $5 coupon for use on their site.
I have never bought from Boutika.ca, and I was wondering have any of you Bargainmoosers?