Blacks Photo: Free Mobile Phone Cleaning Kits!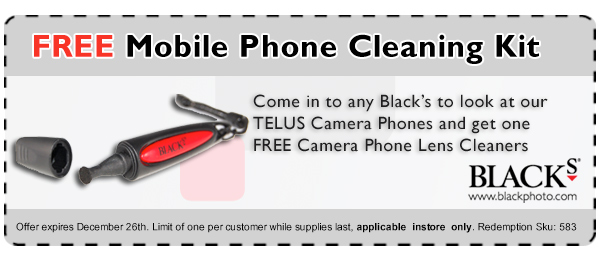 Call in to your local Blacks photo store, present this coupon, and claim yourself a totally free mobile phone cleaning kit!
There is no purchase necessary, you just have to be looking at their Telus camera phones, which isn't hard to do!
Apparently these cleaning kits are worth $19.99, but that retail price could be slightly exaggerated! The kit includes a lenspen and a microfiber cloth. It says it is a mobile phone cleaning kit, but I'm sure it could be used for your digital camera too.
Expires 26th December 2009!