Zwell.ca: Free Shipping Today Only! (Expired)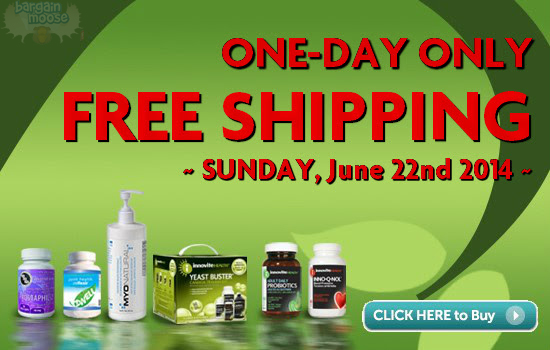 As Lyn recently tweeted to us, she ONLY shops online if she gets free shipping as it's such a great incentive. It certainly is, so that's why I wanted to let you all know about this one day deal from the health and supplement store, Zwell.ca. On Sunday only, you can get free shipping on every single order and there's no minimum spend required!
Just pop some items in you cart, go through checkout, and you won't be charged any shipping fees. You would usually have to spend $75 or more to get free Canadian shipping, so this would be a good opportunity to buy if you only were considering a smaller basket.
The Zwell website seems to be more targeted at older folk, stating that it's a natural health community for people aged 45 and more. So yes, there are going to be a lot of items on there more focussed on the elderly market, but that doesn't mean some products are relevant to everyone.
For example, this Organic Chamomile with Lavender Herbal Tea is priced at $5.29. My sister loves herbal teas and she'd love the lavender blend on this one. There are a few other herbal tea blends here too, even roasted dandelion!
The likes of these Family Daily Probiotics Chewables by Innovite Health which are $42.44, are very good for anyone in the family. My partner actually takes some acidophilus tablets himself. He finds if he does not, his tummy plays havoc.
Even the likes of the diabetes range could be useful – my sister is just coming to the end of a pregnancy where she contracted gestational diabetes and was on the lookout for chocolate. For example, this Heart Chocolate with CM-X (which is $39 for 12 bars) could have worked for her.
Check out our free shipping page with a load more Canadian stores who always offer free shipping with no minimum.
(Expiry: 22nd June 2014)