We know Well.ca for their weekly specials, well now they are giving us a bit more! Well.ca is having a clearance sale on 52 of their products.
Though the prices aren't 'through the floor reduced' you can get some decent deals on things like Pampers UnderJams ($7 off) and Pampers Easy Ups Mega 44 diapers ($6.50 off).
One of their biggest discounted items is something called Ballbuster Hand Cream which is reduced from $22.50 to $5.99.
If you are looking for something different try The Baby Bistro Box (approx.$7.50 off):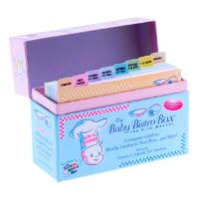 The Baby Bistro Box, now in its second edition, provides up-to-date nutritional information you need to feed your baby for the first twelve months. It includes safety rules, shopping tips, numerous recipes, and prenatal suggestions. The recipe card format allows you to find the information you want, when you need it, and then take it with you!
Well.ca offers free shipping, as per usual!