Weekly Beauty Deals Roundup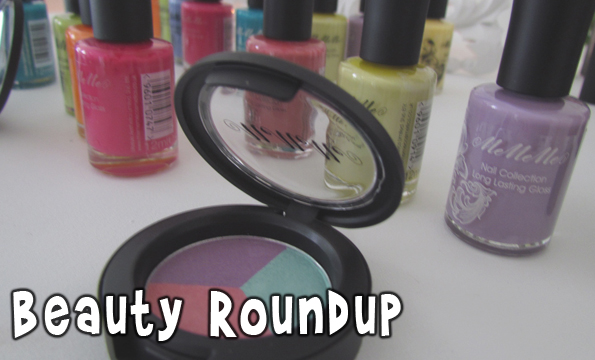 I cannot believe how many awesome beauty deals there have been lately both in stores and online.  You will find deals with some great low prices, free shipping, gifts with purchases and much more.  This week, we have rounded up some of those deals for you to check out and take advantage of while you are shopping.
Shoppers Drug Mart- Get a $10 discount when you spend over $50 in stores and use this printable coupon on August 29th only.
The Body Shop Canada- Shop either online or in stores to get 50% off bath and body items for a limited time only.
MAC Cosmetics- Get free shipping on all orders with no minimum charges with the coupon MACSHIP until August 29th only.
Yves Rocher Canada- You can get 20% off everything, free gifts and free shipping when you spend $40 or more until September 30th. Just use the coupon 20YR20 at the checkout.
Bath & Body Works- Head into your local store to get a deal on their signature collection.  They are on sale for a limited time only for buy three get three free.
Kiehls- The coupon code LIPBALM will get you a free lip balm #1 on all orders $35 or more.  It will be valid until September 1st.
ELF- Use the coupon LUXEBRUSH to get a Studio Luxe brush collection for just $5 on orders $30 or more until September 15th.  The value of the gift is $45.
Well.ca- Shop the long weekend blowout sale for items up to 75% off the regular prices.  This sale will be in effect until August 31st.
Origins- Use any of the four coupons posted to get free shipping or free gifts with your purchases for a limited time only.
Bare Organics- The coupon code LD2014 will get you 20% off everything until September 1st with no minimum charges.
These are just a few of the awesome deals you will find on the coupon forum or in stores. This is the perfect time for you to stock up on some back to school beauty products!
Happy Shopping Moosers!