Walmart Canada: $10 Off Far Cry 4 Or Assassin's Creed Unity Pre-Order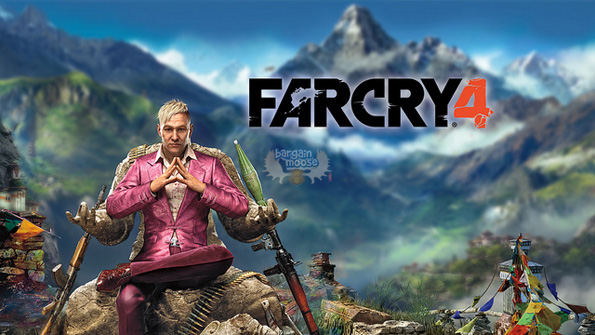 As a general rule, newly released games are automatically priced at $59.99. So if you're a frequent gamer or know someone who is, then the purchase of each new game can definitely amount to a pretty hefty total at the end of the year. So although both Far Cry 4 and Assassin's Creed Unity won't be released until later in the year, you can nevertheless pre-order them right now to save $10 off and pay just $49.96 for each.
Far Cry 4
Coming out on November 18th 2014, Far Cry 4 is essentially a first-person shooter game that can be played either as a single player or in a multiplayer mode. The game revolves around the actions of Ajay Ghale, who becomes involved in a civil war within a remote region of the Himalayas.
What is interesting to note about this latest instalment of the popular franchise is that PlayStation Plus members will be given 10 invites that can then be dolled out to friends who also have the game in order to complete the missions cooperatively. This is definitely an interesting feature as playing with complete strangers isn't always the funnest experience in the vast online realm of trolls.
Assassin's Creed
Following on the heels of six other instalments, Ubisoft's Assassin's Creed Unity is set to be released on October 28th 2014. Despite having received much criticism as of late for their claim that female characters take too much work, it's nevertheless a much anticipated game, especially since the previous ones were major hits. The story basically follows the life of Arno Dorian, a native Frenchman who becomes an assassin.
This latest instalment also introduces a brand new weapon: The Phantom Blade, which is basically a silent crossbow that can be used from a distance.
Shipping is also absolutely free, even if you get just one game!
Which game out of these two are you most excited about trying out? Share with us in the comments section!
(Expiry: Unknown)
(Image Credit: BagoGames)