TopBox: 78% Off Marsk Mineral Eyeshadow - Now $5 & Free Shipping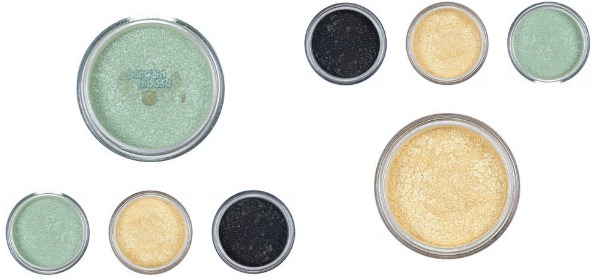 TopBox Canada is selling Marsk Mineral Eyeshadow (1.2g) for just $5, originally $22.50. You receive approximately 78% off the original price and shipping is free as always.
Three of the four shades available are on sale:
Seaspray
Rich List
Black Comedy
This is just a great little deal and a fun way to spoil yourself on the cheap. Marsk Mineral Eyeshadows are 100% natural and cruelty free - they have never been tested on animals. The mineral-based loose powder has a creamy texture that blends well and creates a striking eye effect.
The Seaspray is fantastic for the girl who wants to be a mermaid, and the little Goth inside of me wants to buy the Black Comedy. I think Rich List is the gold colour eyeshade that would be glorious for holiday gatherings and other parties.
While these products do qualify for free shipping, which is what makes this deal even greater, they will not ship out until January 15th when the TopBox subscriptions ship. Thus, it will take a little patience to get your order unless you want to pay for shipping. Personally, I can wait.
There are some other good deals in the TopBox shop right now, but none quite as good as the eye shadow deal above. However, you may wish to add this Pari Beauty Eye Pencil Black to your cart for only $5, originally $12.
My favourite of the other deals would have to be the So Susan Intense Eye Shadow Palette with Coated Pigments for just $10, originally $29.96. You save 66% off the original price, which is a very good deal and it is such a pretty little palette.
In addition, this MeMeMe Cosmetics Shimmer Stack - Bronze is $2 off the regular price of $17 right now, pay only $15. I think you can do better with the deals above though.
Keep in mind that many of the limited edition holiday and winter boxes are out right now from TopBox. Anything you order now will ship on January 15th, 2015. While these will not make a good Christmas gift because you will not receive them until the New Year - they are a nice little gift all the same. I have several friends with birthdays in January. If I do not shop for them in November or December, I never seem to have any money come January.
(Expiry: Unknown)