Toothbrush Hourglass for Kids Only $1.60 & Free Shipping @ AliExpress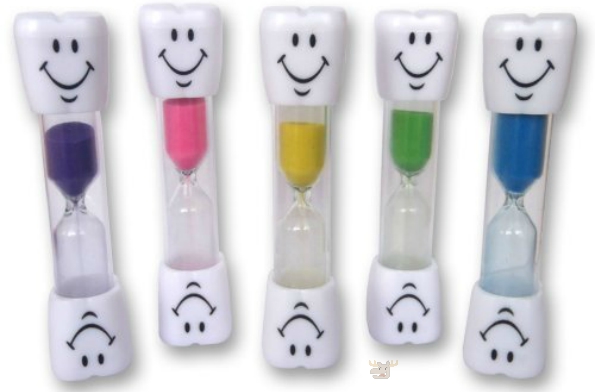 I found the funkiest little trinket that you need to get for your kids! This Toothbrush smiley hourglass is a 2-minute hourglass timer you can use to make your children brush their teeth longer. I found them from a reputable seller at AliExpress for just $1.60 each with free shipping.
While I can find these timers for a few scents cheaper, they are from sellers who have had no orders or very few orders with no reviews. Instead, I opted for this setter who has 100% perfect feedback on this item with nearly 600 votes and over 800 orders. Essentially, I found someone who could deliver a good product reliably.
I actually found these cute little timers when I was looking on Amazon. They were selling for $2.44 with free shipping there, and I wondered if I could do better than that. See, I am horrible at brushing my teeth. It is not that I don't do it; it is rather that I spend like 20 seconds and then I am out. Frankly, this time is not only great for kids it is also good for adults who have become lazy in their hygienic routine.
Right now, blue is sold out but pink and yellow are still available. You will want to comment in the notes at checkout to pick your colour. If you fail to do so, then you will receive a pink hourglass.
I like these toothbrush hourglasses because each end is shaped like a tooth with a smiley face on it. It really gives a brighter outlook to brushing your teeth and it is a nice friend to have along for the ride. While many buyers appear to be from Russia, I did find a few reviews in English (from the USA) like this one:
I've recieved sandglasses 1xyellow and 1xblue as I've ordered. Look fine. Fast delivery - 2 weeks. I'm satisfied.
Delivery can take up to a month as these are being shipped in from overseas. As you really shouldn't even be able to get postage for this price, I think this is a great little deal on tooth hourglasses from a reliable seller.
(Expiry: Unknown)