Grizzly Training Ball & Pump Was $20 | Now $10 & Free Shipping @ Supplemental Source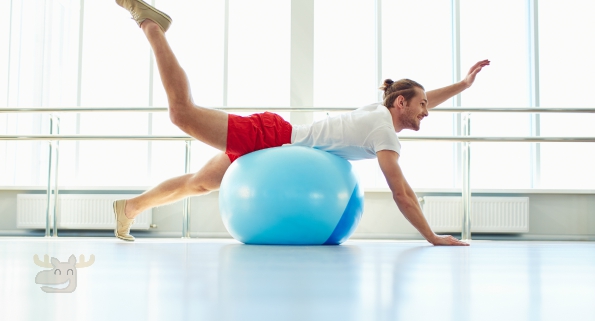 I love Supplemental Source Canada but usually their shipping costs kill any deal I might find. However, this weekend they are offering free shipping with no minimum - starting today. I found a fantastic deal on this large Grizzly Training Ball with Pump (75 cm). Originally $19.95, the training ball comes down to $9.97 with free shipping.
This is such a fantastic deal for an exercise ball with pump as this sort of fitness accessory often retails for much higher and often the pumps are sold separately. While I could not find this pump elsewhere in Canada, here is what I found it for in the USA:
$19.95 USD @ Extended Fitness
$29.95 USD @ eBay.com
$22.38 + $8.42 shipping @ Amazon.com Marketplace
As you can easily see, the Canadian sale price of $9.97 is pretty hot. I decided to just price compare similar sized fitness balls in Canada to get an idea of their usual retail price. A 75 CM fitness ball at Amazon Canada costs $20.31 and the same size training ball at Walmart Canada costs $22.97. Given these price comparisons in Canada, I am pretty convinced this is a sweet deal.
The Grizzly fitness ball measures 75 CM, which is just over 29" tall. It is recommended for people a bit over 6-feet tall but I have always found - even as a shorter person - that I like the bigger balls better. I sort of drape myself over the ball and relax - allowing the ball to adjust my spine naturally.
These balls are designed to enhance strength and endurance while training as they target specific muscle groups. They will also increase your balance and coordination when you incorporate the ball into your weight training, aerobic exercise, and resistant workouts.
This is an Anti-Burst ball that can withstand 750 lbs. of pressure - that is a lot of weight! The ball stays round during use and has gripping ridges for traction.
My parents used to have two balls - of varying sizes - and I have always missed them as I used to work while sitting on one of those balls and also use it for adjusting my back. At only $10, I might as well buy one for myself.
(Expiry: Unknown)