StyleNV Canada Coupon: Exclusive 10% Off + Free Shipping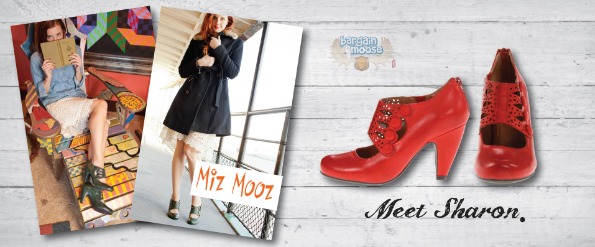 It is no secret that I am in love with clothing. Thus, every new fashion company found is like a flame lit and the chance for a new romance to be kindled. That is how I feel about this next new company I want to introduce you to: StyleNV. They excite me. Firstly: they are Canadian. Secondly: they offer both free shipping and free returns across Canada. Thirdly: they have given us an exclusive 10% discount for first time customers. The trifecta of bliss!
 Click here to explore @ StyleNV now
Coupon Code: MOOSENV10
Discount: 10% off
Expiry: 30th November 2013
There is one little exclusion: designer garage sale items. Other than that, knock yourselves out and explore all the regular priced items and the sale section!
This company primarily sells shoes, boots, handbags, and outerwear. If you love shoes, you will enjoy this company. These Gazith Ocean shoes in black (and pinkish!) were originally $170 and are on sale for $109.99. After our exclusive coupon they come down to $98.99. They are adorably retro. However, I realize shoes, like all clothing and accessories, is a very personal choice so explore. Find what you like. Enjoy! I really hope you like this new to us company!
For this and any future StyleNV coupon codes just check the forum.