Stuck On You Canada: Free Shipping On Every Order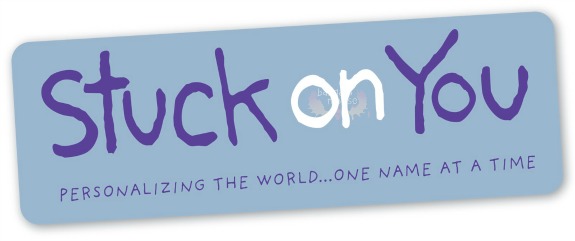 Stick on You is offering free shipping with no minimum required.
If you are sending your child to daycare, camp this summer, or if your little one is starting school in the Fall, this is one must have that you don't want to over look - labels! There's nothing that irks me more than my children losing a jacket or other piece of clothing. But I can confidently say that ever since we introduced labels we have not lost one single piece of clothing or item at school or camp.
You can personalize them both in colour and symbol. Stuck on You offers many different combinations for both girls and boys and individual symbols to capture your child's personality and likes.
You also have the option of either purchasing items individually or choosing from one of their many different value packs which offers a little bit of everything. The number of different labels, tags and other items are endless.
When choosing clothing labels, you have the option between stick-on or iron-on clothing labels. I prefer the stick on only for the ease of last minute labeling (and lets face it, I don't like to iron for any reason).
Something to think about when you are personalizing your labels and one which I would highly recommend is to only use the child's last name. This is for both safety reasons and so you can use them for all the children in your home.
Check out this rave review from a happy customer:
I bought both my kids (nearly 5 & 7) a pack each when they were born. I'm still using the same packs. The are such good quality and seem to last forever (except when 'peeled' off by Mister nearly 5). I would highly recommend this pack as a great gift for all new parents.
With the bonus of free shipping, ordering labels and helping to ensure your child's belongings end up back at home is a win-win combo in my eyes.
UPDATE - we've just been informed that orders do actually ship from Australia so there's a chance you might be hit by customs and duties on this one. But, they say that if a charge is made, to send them a copy of the reciept and they will sent a credit/refund of the customs charge.
(Expiry: unknown)