Stinky Phobia Coupon: Extra 10% Off & Free Shipping on Perfume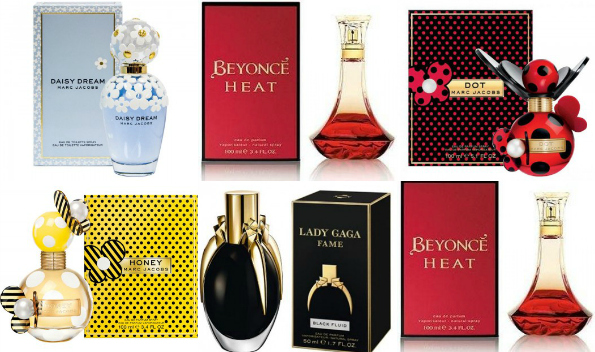 Stinky Phobia Canada is one of the best places in Canada to buy perfume. They sell authentic perfume at a discount so you can score a beloved scent for less. They currently have free shipping across Canada and an extra 10% off your order right now. Smell beautiful for this new year.
Click here to shop @ Stink Phobia Canada now
Coupon Code: SP10
Discount: extra 10% off
Expiry: Unknown
Price comparing perfume can be a bit hard as it comes in different sizes, but I try my best. This LADY GAGA FAME W 50ML EDP is just $22.99 at Stinky Phobia. After coupon code, it comes down to $20.49. This size bottle was $59 @ Sears Canada when they had it in stock. The smaller bottle - 30 ml - is currently $34.97 @ Walmart.
Again, I was looking at reasonably priced perfume that would make a great gift for yourself or a friend. This Betsey Johnson Perfume 100ml is $38.77, but comes down to $34.89 after coupon. The same exact bottle of perfume is currently $48.56 @ Amazon.ca. That deal seems popular enough as they are temporarily out of stock.
Personally, my tastes run a bit more to the expensive side - no surprise there. I love the Burberry brand and have - on occasion - owned various Burberry goods including a handbag and a trench coat. The Burberry Classic 100ml is a classic perfume for women. It has a lovely blend of peach, apricot, sandalwood, cedar, amber and musk. Currently it costs $54.77, but after coupon you will pay just $49.29. The cheapest marketplace seller on Amazon sells the same size bottle for $59.97. Hudson's Bay sells the 100ml bottle (same size as this) for $98.
I am positively obsessed with the Marc Jacobs perfume bottles and I do not even wear perfume. This MARC JACOBS HONEY 100ML will cost you $65.69 after discount (was $72.99) when the same bottle retails for $115 at Hudson's Bay. That is the same story for the MARC JACOBS DOT 100ML bottle - it was $72.99 and will cost $65.69 after coupon. It also retails for $115 (100 ml) at Hudson's Bay Canada. It also matches my brand new Lululemon hoodie. I want this bottle SO BAD as it is just so darn cute!
There are so many perfumes and colognes available for purchase. The coupon appears to apply to any bottle of perfume you want and shipping is also free to your door. This is a great combination of offers to get the perfume you love for less.