Staples Canada: Apple TV Only $88 - Save $21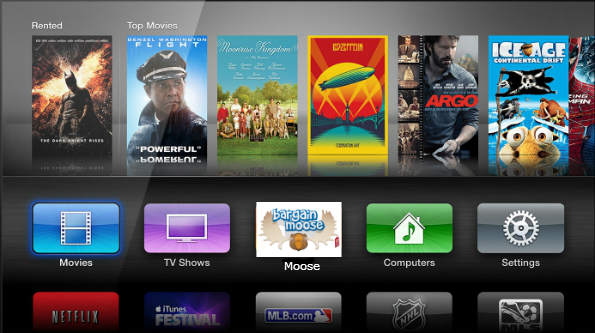 Watch the best content you love on your computer through your TV with this Apple TV from Staples!
The greatest thing in the world is Netflix. It's awesome on its own, but what propels it to higher levels is that Netflix is everywhere. I usually watch it on my computer, but if I want I can watch it on any of my phones, my tablet or my TV. I happen to watch it on my TV with my Playstation, but if you don't have a Playstation, how about an Apple TV?
And while you're setting up your Netflix, why not watch some Vevo, Youtube, your iTunes content or stream stuff from your computer to your TV via AirPlay? You can do it all and way more with this pretty little hockey puck. You just plug it in to your TV and start watching. This is a great gift idea. I find that I have problems thinking of presents in this price range; Everything I get is hundreds and hundreds of dollars, or it's $10. This is great for that mid-range. Do you have a kid coming back from college? Well, why not add binge-TV-watching to their binge drinking? A Netflix subscription and an AppleTV is a great way to facilitate that.
Since this is over $45, shipping is free! See our free shipping page for more companies that ship for free.
(Expires: 17th December 2013)