Spa Boutique Canada Free Shipping Coupon Code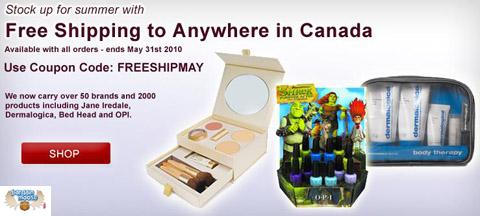 Shipping is free on all orders at Spa Boutique with this coupon code.
Get over 50 brands of the best beauty and cosmetics products delivered to your door with free shipping.
Coupon Code: FREESHIPMAY
Discount: Free Shipping
Expires: 31st May 2010
From now until the 31st of May 2010, Spa Boutique is offering free shipping anywhere in Canada with this coupon code. With the release of Shrek: The Final Chapter, OPI is making limited edition colours to match the popular movies. Not quite sure if they're the perfect summer colours, but they are definitely creative and stand out.