Shop.ca: Pink Tartan Gwen Dress Only $300 & 20% Off Other Designer Dresses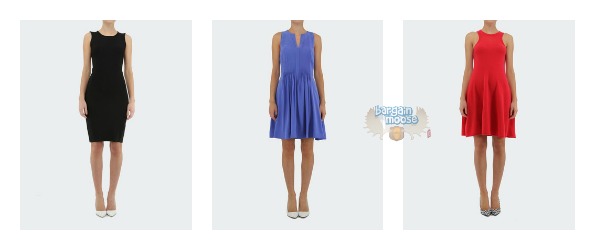 Shop.ca has a sale on designer dresses, today only. Get 20% off a number of designers, like the Pink Tartan Gwen dress that is now only $300 with a regular price of $375. All dresses will ship for free too, and you can get another $10 off any dress with our exclusive promo code.
I choose the Gwen dress because 1) it is gorgeous, 2) it is a whopping $75 off and 3) I price compared it elsewhere and found it at a much inflated price. As with any sale, you should always price compare, because I did find some dresses were cheaper (some even substantially cheaper) at other retailers. I would say not to be afraid to shop U.S. when price comparing because with dresses this expensive, a little shipping and duty won't deter you anyway. Of course, when Shop.ca has the cheaper price, you need to go for it!
Where I did find Gwen was at The Shopping Channel, selling for $375. This dress has power knit stretch fabric, so it has some give to it, meaning you'll be comfortable even if you ate a few extra cookies at lunch. This is truly the classic little black dress. While $300 seems pricey, this truly is a dress that can span generations. There is even a handy size chart so you know you are getting the right size.
There are also a lot of well-known names in this sale like Rebecca Taylor, Rachel Roy and Stretta. I am not much for designer fashion, choosing to spend as little money as I can on my clothing while still looking good, but I am a sucker for a hot dress that will last me through the years.
This Stretta Dion dress is a knock-out and will make you stand out from the crowd at any event. I couldn't find it in-stock at any other Canadian retailer, so I couldn't do a price comparison, but the regular price is $395. Once you add it to your cart, you'll see a new price of only $316.
(Expiry: 20th June 2014)