Shop.ca: 50% Off Pyle Sound Box - Now $79.95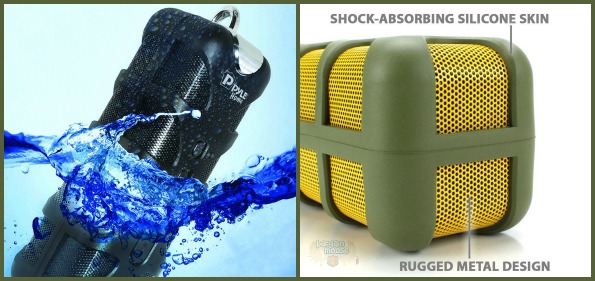 Take your music out into the woods without wrecking your favourite speakers. Pick up the Pyle Sound Box Splash Rugged and Waterproof Wireless Marine Grade Portable Bluetooth Speaker for only $79.95 with free shipping, originally $159.99.
You can choose from four different colours:
Some people might think colour choice is not a big deal but they would be wrong. My father would immediately eliminate the green one because it is so easily lost when out in the bush. Everything is green so you could put down your speaker and not be able to find it when it is right in front of your eyes. If your battery power has run out you would not be able to just play music out of the speaker to find it. My mother would immediately eliminate the white speaker. I always hear her voice echoing in my head about how hard it is to get white items clean and how they show dirt much faster than other colours. Personally, I like the white one and the blue one best. They look fresh and happy.
All orders at Shop.ca ship for free.
(Expiry: Unknown)