ShoeMe Canada Black Friday: Allrounder by Mephisto Women's Waska Boots Only $118/ Was $240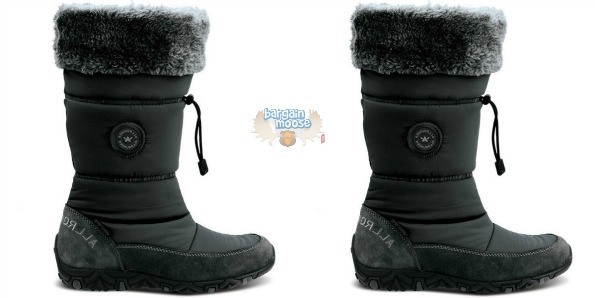 ShoeMe has started their Black Friday sales early and there are some genuinely great deals! Normally, you'd find all their sale items in the outlet, but these sales are on their Black Friday sales page. I found these women's Allround by Mephisto Waska books for only $132, with a regular price of $240. I then used the coupon code ILIKESHOEME to get another 10% off, giving me a total of only $118!
You don't have to wait another 10 days for Black Friday deals, when they are right here, right now. These boots are an absolute steal, as I found by price comparing. Shop.ca is selling them for $175. I didn't see them anywhere else on the Canadian side, but Amazon.com also sells them for $199. As you can see, you are getting a pretty good discount on these boots.
I'm completely considering getting these boots. They look amazingly comfortable and warm and I love the look of them too. With black suede, mesh and Mephitex membrane lining that is waterproof, they have all the necessary elements of great boots. I found a review on Amazon.com that sums them up too:
I have to say that as for keeping my feet toasty, these boots are UNBELIEVABLE. It's ok just to wear stocking. No need for layers of socks. It's comfortable to walk in. I live in Massachusetts if that helps get a sense of the weather environment I am in.
While it clearly states in bolded red that Mephisto products are excluded from promotions, I tested every coupon we have in the forum and found only the one I mentioned above works with this deal. And it does work, I tried it! Every other coupon is only applicable to regular priced items.
Of course, there are many other boots and shoes on sale - this is Black Friday! Check for women's, men's and kids shoes and boots.
Shipping is also completely free, which is a huge bonus on top of great deals!
(expiry: unknown)