SHOEme Canada: 20% Off Herschel & Extra 20% Off Coupon Code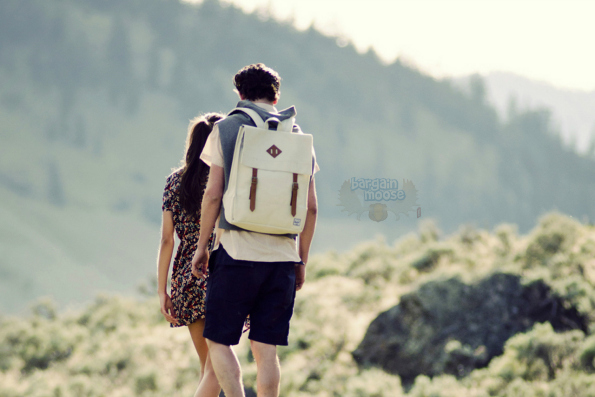 Herschel Supply is an amazingly popular brand right now. ShoeMe Canada has various bags, wallets, and more on sale for 20% off. On top of that, ShoeMe Canada is offering an extra 20% off all outlet items including these sales Herschel Supply bags.
Click here to shop Herschel @ ShoeMe Canada now
Coupon Code: EXTRA20
Discount: 20% off
Expiry: 30th June 2015
The first bag I spotted was the Herschel Survey: the only bag on sale for 25% off. Originally $59.99, the Survey is on sale for $44.99. After coupon code, pay just $35.99. Herschel sells the bag for $54.99 and HBC sells the bag for $55. Make sure you check your dimensions when price comparing as there are two different Survey bags with this one being the larger.
I am restricting myself to a tighter budget over the next few months as I have had some care troubles that required some unplanned spending (engine light anyone?). Thus, I was looking for the cheapest Herschel backpack to fit within my budget. The Herschel City in Grey or Navy The City is only slightly smaller than the Survey. I just like how simple this bag is. It has such a clean front on a coated cotton-poly fabric. The single magnetic strap closure is understated, as is the zippered sleeve front pocket. I really like the bright and colourful lining on the inside. Originally $49.99, the bags are on sale for $39.99. After coupon code, pay just $31.99 for the City.
A good wallet will cost you around the same price. The Herschel Raven wallet comes in three different colour combinations:
Each Raven is a nice little card holder with several card slots, a side-sleeve pocket, and a money clip. This is a utilitarian wallet: it provides the bare essentials for keeping all your money (plastic and paper) together. Each card older is fully lined and made of Herschel's signature coated cotton-poly fabric. Originally $44.99, the card holder is on sale for $35.99. After coupon code, pay just $28.79.
There are many other backpacks and wallets to choose from at ShoeMe Canada. There is something for nearly ever budget as some bags cost more than others. You can also use this coupon code on other brands in the Shoe Me Outlet.
All orders at ShoeMe Canada ship for free with no minimum. For this and future ShoeMe coupon codes, please visit our forum.