Sears Warehouse Sale: 10 - 50% off Online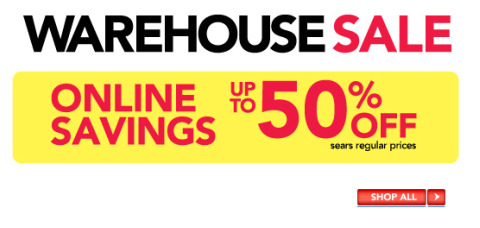 Sears is holding an online warehouse sale on a couple thousand items! Discounts range from 10% to 50% off (and some going slightly higher).
The thing I like about shopping at Sears.ca is that they often have a drop off spot close to your house (ours is a very local dry cleaners) so you pay a nominal handling fee instead of shipping. Also you can make returns to your local store so you don't have to bother shipping it back to them if it doesn't work out.
Sale ends July 4, 2010.