Sears Canada: Free Shipping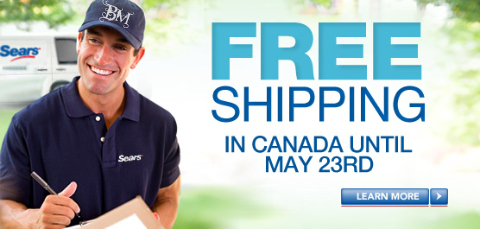 Wooohoo!!! Sears is offering a fabulous deal! forgo those shipping & handling charges and get it sent to you for FREE! Sears is offering free shipping!
There are tons of fabulous deals to remember when you are shopping at Sears Canada right now. You can't forget about the $5 off $50 coupon code that Jodie posted about here. There are also the gifts with purchase for Calvin Klein (27th) and Clinique (17th) you can access through those links.
The free shipping offer runs through the 23rd, May 2011.